In the past decade, SantaCon has raised over 1.1 Million dollars for charitable causes!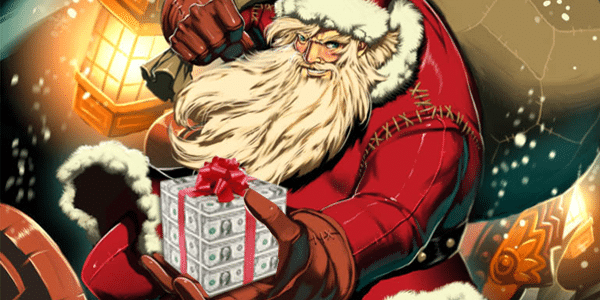 Santacon is currently choosing charities for 2023
How can I support SantaCon's charity mission?
Your $15 ticket goes directly to Santa's charity drive. All you have to do is show up at the start point in a costume!
Where does my $15 go?
Your money will be split between the various charities listed on this page, as well as local neighborhood charities along Santa's route.
What do I get for my $15?
Receive a Super Duper "Santa Badge" that shows everyone you're HO'ing for the Claus!
Receive SECRET INFO about where Santa is headed before anyone else!
Get IMMEDIATE ACCESS to all SantaCon CLUBS/ANCHOR VENUES & BIG HOLIDAY HAPPENINGS! (details coming the week before the event)
You can brag that you actually gave to charity this year

How do I get my "Santa Badge"?
Once you've donated, you will receive a confirmation from our ticketing provider and an email explaining where and when you can pick up your Badge. Santa will send you special updates about your perks as the event draws near.
Did you also have a food drive at some point?
It was a pain for Santa to coordinate, and also for our wonderful volunteers who had to pick up 5 tons of food from 20 different locations each year!
Santa now helps New Yorkers in need by donating cold, hard cash to various charities!
Here are a few Charities we've partnered with in the past decade:
Materials for the Arts is New York's premiere reuse center, providing a way for companies and individuals to donate unneeded supplies to thousands of nonprofit organizations with arts programming and public schools. We offer a wide variety of events, workshops, and classes to help people see and experience creative reuse up close.
HeadCount provides voter registration assistance on a strictly nonpartisan basis to any U.S. citizen age 18 or over without regard to political affiliation, race, religion, or age. HeadCount does not endorse, support or coordinate with any political party or candidates for elected office, or take positions on any ballot initiatives. HeadCount does not offer or confer any benefit for registering to vote or having an active voter registration
Our organization originally began only delivering toys and relief items to thousands of individual families affected by Hurricane Sandy. And due to our official partnership with the NYC Marines Toys for Tots organization the past 4 years, it allowed us the ability to expand our reach to not just those affected by Sandy, but gave us the capacity to help many more children in need; whether they be children who may be stricken with childhood cancer, disabled, homeless, in a foster home or economically disadvantaged. It really opened up the possibilities for who our organization can help.

Clowns Without Borders was founded in Barcelona in July 1993. The idea began when Tortell Poltrona, a professional clown in Spain, was invited to perform in a refugee camp in Croatia. This performance unexpectedly attracted audiences of more than 700 children, proving to Poltrona that there is a great need for clowns and entertainment in crisis situations. He founded Clowns Without Borders to offer humor as a means of psychological support to communities that have suffered trauma.
We are accepting submissions for 2023 charity partners. Email [email protected] with a suggestion.